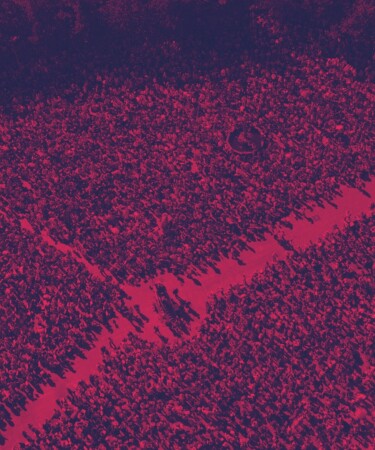 Münsterplatz

von Hans, lizensiert unter

Pixabay License
Charitable status and political involvement
Politically involved organizations are threatened by outdated non-profit law and restrictive practices on the part of the authorities. We support associations whose non-profit status has been revoked.
Organizations that offer political education and promote democracy fear for their continued existence. Since the Attac ruling, more and more tax offices are denying their charitable status. The GFF supports affected associations, including the DemoZ in Ludwigsburg and the petition platform change.org. We are committed to a strong civil society and living democracy. As part of the "Alliance for Legal Certainty in Political Decision-Making" we advocate for a reform of non-profit law.
Here you find our proposal on how to reform the non-profit law - our Strengthening Democracy Act (in German).
GFF LEGAL OPINION ON THE POLITICAL PARTICIPATION OF CIVIL SOCIETY ORGANIZATIONS
Which requirements arise from European human rights for German non-profit law? This question is addressed by Prof. Dr. Dr. Patricia Wiater in the GFF legal opinion "Political participation of civil society - human rights framework for the treatment of non-profit organizations". In her report, the author comes to the conclusion that European human rights guarantee the political participation of civil society organizations. Germany is therefore obliged to legally recognize and safeguard the political activities of NGOs and associations in order not to run the risk of violating European human rights.

For the English version click here.
DRAFT FOR A STRENGTHENING DEMOCRACY ACT
German non-profit law is in urgent need of reform. It must be brought into line with the constitutional and human rights model of a democracy in which a critical and democratically involved civil society plays a central role. The GFF therefore published its own draft bill for a Democracy Strengthening Act on August 2, 2021. The draft shows which measures the new federal government can and must take to modernize the non-profit law and create legal certainty for politically engaged associations.
Click here for the FAQ Strengthening Democracy Act - How the non-profit law is to be reformed (in German).
Here you can find more information about our Democracy Strengthening Act. Here you can download the Democracy Strengthening Act as a PDF, and here you can find a synopsis of the law (all in German).
POLICY PAPER "7 POINTS FOR A MODERN NON-PROFIT LAW"

In addition to our draft for a Strengthening Democracy Act, we present a 7-point plan in our policy paper "7 points for a modern non-profit law - How democratic engagement and civil society can be strengthened by legal means". This should be implemented in the coming legislative period in order to create a viable and sustainable non-profit law in the longer term as the basis for a vibrant democracy.
Learn more about the policy paper "7 points for a modern nonprofit law" (in German).
STATEMENT ON THE REVOCATION OF THE CHARITABLE STATUS OF CHANGE.ORG
The Berlin tax authorities have informed Change.org e.V. that its charitable status will be revoked. This shows a completely outdated understanding of how democracy works and what charitable status means. In our statement (in German), we explain why petitions to non-state actors, such as companies, must also be recognised as being charitable.
STUDY "SHRINKING SPACES IN GERMANY, SHRINKING SPACES IN EUROPE"
Civil society is in danger - not only in countries like Poland and Hungary, but also in our country. Jointly with the Open Society Foundations, we have produced a study on the state of civil society in Europe. The study shows that political involvement of civil society is not only being restricted in autocratic countries, but also in those which we perceive as intact democracies. We also make recommendations on how Germany can set an example against dangerous developments and protect politically engaged civil society when reforming its non-profit law.
Here you can download the Englisch version of the study "Shrinking Spaces in Germany, Shrinking Spaces in Europe".
EXPERT OPINION ON THE POLITICAL ACTIVITIES OF NON-PROFIT ORGANIZATIONS
In a groundbreaking legal opinion commissioned by the GFF, Prof. Dr. Sebastian Unger (Ruhr University Bochum) clarifies controversial issues of the non-profit law reforms: Under current law, the political activities of civil society organizations are compatible with non-profit status to a greater extent than assumed by the Federal Fiscal Court in its Attac decision.
The key findings are:
1. There are differences between party political activity and civil society political activity that justify different tax treatment.
2. The legislature has greater leeway in the fiscal promotion of political engagement in the area of civil society than in the area of political parties.
Download the legal opinion "Political Activity of Non-Profit Corporations" as a PDF (in German, published May 2, 2020) here.
THE DEMOZ CASE
The Democratic Center Ludwigsburg (DemoZ) is a socio-cultural center. It offers a comprehensive cultural and educational program and creates space for political discussions. In doing so, it positions itself against racism, anti-Semitism, hostility towards people with disabilities, homophobia and other forms of misanthropy. Due to this political positioning, the tax office in Ludwigsburg doubted the "intellectual openness" of the association's educational work. As a result, the tax office denied DemoZ its charitable status - a decision that could mean the end for the association and against which we are taking joint action. More information on the DemoZ case.
THE CASE OF CHANGE.ORG
The association Change.org e.V. operates Germany's largest online petition platform and thus promotes the democratic participation of millions of citizens. Change.org enables people to start and sign petitions - in other words, to get involved in the small and large issues of our society. Nevertheless, the Berlin tax office does not consider the association's activities to be a charitable promotion of the democratic state. We support change.org in the legal dispute.
WHAT DOES "CHARITABLE" MEAN FOR AN ASSOCIATION?
For many associations and organizations, it is essential for their survival to be recognized as "charitable" by the responsible tax office. The status brings with it numerous tax benefits, including exemption from corporate income tax and the ability to issue donation receipts. In addition, often only non-profit organizations have access to funding. Moreover, anyone who can be proven to be a "charitable" is trusted by donors and enjoys a higher public profile. For many clubs and associations, the loss of their non-profit status therefore threatens their very existence.
WHY ARE SO MANY ORGANIZATIONS CURRENTLY LOSING THEIR CHARITABLE STATUS?
In addition to nationally known organizations such as Attac and Campact, local tax offices have now also revoked the non-profit status of smaller, regionally active associations such as the Democratic Center Ludwigsburg. The background to this is the Attac ruling by the Federal Fiscal Court (BFH) in January 2019. In the BFH's view, the globalization-critical network Attac is not a charitable organization under tax law due to its attempts to influence political opinion with its campaigns. Until a temporary decree by the Federal Ministry of Finance in March 2020, numerous tax offices relied on this decision when reviewing associations and organizations.
THE ATTAC RULING: A TWO-CLASS SOCIETY FOR ASSOCIATIONS
The basis for the BFH ruling is the catalog of charitable purposes in the tax code. With the Attac ruling, the BFH has created a kind of two-class society: Associations that work to promote sports, art or culture are allowed to become politically active to further their purposes, e.g. to publicly campaign for more cultural funding. On the other hand, associations that work to "promote democratic government" and "political education" are not allowed to act with the intention of "influencing the formation of political will and public opinion". This requirement leads to great legal uncertainty in politically engaged civil society. For many organizations, it is hard to predict whether their work will still be classified as charitable in the future.
"SHRINKING SPACES" IN GERMANY
When the room for maneuver for critical civil society dwindles in countries like Turkey, Hungary or Russia, the term "shrinking spaces" is used internationally. In Germany, the Attac ruling now restricts the possibilities of associations to participate in the formation of political opinion. It is a serious blow to democracy when organizations are stripped of their charitable status because of their political stance, or if they no longer express themselves politically because they fear this consequence.
THE GERMAN CONSTITUTION ALLOWS ASSOCIATIONS TO PARTICIPATE IN THE FORMATION OF POLITICAL OPINION
Under Article 21 of the Basic Law, civil society organizations have a right to participate in political opinion-forming alongside political parties. For a vibrant democracy, it is essential that a wide range of actors critically examine existing conditions and take a stand. That is why we are convinced that the current non-profit law urgently needs to be reformed in order to give politically active organizations legal certainty. Democracy needs a strong civil society.
ALLIANCE "LEGAL CERTAINTY FOR POLITICAL WILL FORMATION" AND INSTITUTIONAL SUPPORT
For more information on the Attac ruling and our demands to the legislature, please visit the page of the Alliance "Legal Certainty for Political Will Formation", of which GFF is a member.
Our work in this thematic area is supported by the Open Society Foundations.