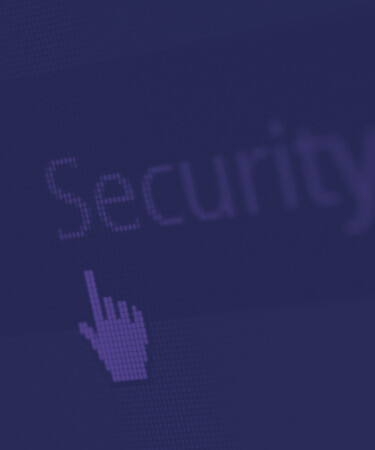 Lizensiert bei Pixabay
Website blocking: No copyright liability for DNS services!
We support the independent DNS resolver Quad9 in a court case against an injunction imposing the establishment of network blocks.
The Society for Civil Rights (Gesellschaft für Freiheitsrechte e.V.). (GFF) supports the independent DNS resolver Quad9 in a court case against an interim injunction ordering Quad9 to set up network blocks. The blocking of entire websites is a threat to freedom of information on the Internet. Technically neutral service providers should not bear the costs and risks of enforcing claims of copyright infringement in which they are neither involved nor aware.
DNS resolvers like Quad9 translate domain names like freiheitsrechte.org into numeric IP addresses like 144.76.206.17, which are necessary for people to find their way around the Internet without having to remember IP addresses. Quad9 is an independent, donation-funded DNS resolver based in Switzerland that offers a particularly privacy-friendly service that, among other things, allows its users to encrypt their queries. Quad9 also offers its users protection against cyber attacks by not resolving addresses used in phishing and malware attacks. In doing so, Quad9 does not decide itself which addresses are not resolved, but implements recommendations from independent IT security experts.
Interferer liability may not be arbitrarily extended to uninvolved third parties
This ongoing court dispute started with an interim injunction issued against Quad9 by the Hamburg Regional Court. At the request of Sony Music Entertainment Germany GmbH, the Hamburg Regional Court ordered Quad9 to block access to a website (website A) that contained links to copyright-infringing content on another website (website B). With the help of GFF, Quad9 has appealed the Hamburg Regional Court's decision to uphold its interim injunction. The appeal is currently pending before the Hamburg Higher Regional Court.

Quad9 has no relationship whatsoever with the operators of the two websites or the users who upload content there. Quad9 is therefore very far removed from the actual copyright infringement. In its interim injunction the Regional Court of Hamburg asserts a claim against Quad9 based on the principles of the German legal concept of "Stoererhaftung" (interferer liability), on the grounds that Quad9 makes a contribution to a copyright infringement that gives rise to liability, in that Quad9 resolves the domain name of website A into the associated IP address. The German interferer liability has been criticized for years because of its excessive application to Internet cases. German lawmakers explicitly abolished interferer liability for access providers with the 2017 amendment to the German Telemedia Act (TMG), primarily to protect WIFI operators from being held liable for costs as interferers. We are convinced that DNS services can also invoke this exclusion of liability, as they represent an important component of functioning Internet access. To quickly gain clarification that DNS resolvers cannot be held liable as interferers, we have called upon Sony Music to start main proceedings, which have now begun at the Leipzig Regional Court.
Pursuant to Section 8 (1) sentence 2 of the German Telemedia Act (TMG), service providers who provide access to illegal information or transmit such information are expressly no longer liable for damages, removal or omission. However, the Hamburg Regional Court assumes that Quad9 cannot invoke this liability privilege because it does not itself route the copyright-infringing information from A to B, but merely provides indirect access to it. This legal view leads to the contradictory result that Quad9 should be liable for copyright infringements precisely because it has even less to do with the copyright infringements than Internet access providers, who are also not involved in copyright infringements but at least transmit the data in question.
If DNS resolvers can be held liable as interferers, this would set a dangerous precedent for all services used in retrieving web pages. Providers of browsers, operating systems or antivirus software could be held liable as interferers on the same grounds if they do not prevent the accessibility of copyright-infringing websites.
DNS blocking: limited effect, problematic in terms of fundamental rights
The establishment of DNS blocking by Quad9 does not result in copyright infringements no longer being accessible. Internet users can easily access blocked websites through other channels - they may not even notice that Quad9 has been obliged to block, as most users will have configured multiple DNS resolvers that automatically kick in when one resolver cannot resolve a website. Moreover, the affected website is already accessible under a different domain.
This limited effectiveness is in contrast to a serious encroachment on the fundamental right of Internet users to freedom of information under Article 5 (1) of the German Basic Law and Article 11 of the EU Charter of Fundamental Rights. DNS blocks always affect the entire content of a domain, so that legal content is also affected by the block. The ECJ already ruled in 2014 that network blocks are only compatible with the freedom of information of Internet users if access to lawful information is not disproportionately restricted and users have effective legal protection options for taking action against the block. In this respect, the order of the Hamburg Regional Court also raises doubts about fundamental rights - the users of a DNS resolver have no legal remedy against the DNS blocking. If an Internet access provider blocks access to legal content, its customers at least have a contractual claim against the provider; this is not the case when using a free DNS resolver, which anyone can use without prior registration.

Private enforcement of the law is no substitute for proceedings under the rule of law
The legal dispute before the Hamburg Courts and now also before the Leipzig Regional Court is associated with considerable costs and risks for Quad9. If Quad9 loses even in the first instance, it faces costs in the five-digit range. Independent services are generally unable to defend themselves against claims due to the considerable costs of legal disputes. Passing on the costs and risks of legal enforcement to uninvolved third parties thus entails the risk that legal disputes will not even arise in the future. This would mean that companies could have entire websites blocked on the basis of a single copyright infringement. There would then no longer be any judicial review of the blocking requests.
The proceedings against Quad9 are part of a larger context of concerted attempts by the entertainment industry to enforce network blocking for copyright infringement ¬- without judicial proceedings. In 2021, entertainment industry associations and Internet access providers founded the "Clearinghouse Copyright on the Internet" (CUII). The Internet access providers participating in the CUII, such as Deutsche Telekom, Vodafone and 1 & 1, voluntarily implement DNS blocks on the recommendation of the CUII. The website in question in the preliminary injunction against Quad9 is also on the CUII's blocking list. This trend of private enforcement of rights is problematic from the point of view of the rule of law. Weighing up the fundamental rights of the parties concerned can only be done by state courts, not by stakeholders. This applies all the more in a procedure in which those most affected, the Internet users, are not involved.
If DNS resolvers are also forced to block websites on demand in the future, the blocking requests of German rights holders' associations could even have a global impact. If German Internet access providers such as Telekom voluntarily impose a DNS block, this will at least only apply to their German customers. For a globally operating DNS resolver, however, it is not easily possible to limit a block to the users of one country, because this distinction is not technically provided for. Quad9 is dedicated to adhering to the rule of law, which is why it has invested a great deal of time and money in modifying its system so that the implementation of the injunction by the Hamburg Regional Court does not overshoot the mark and only applies to users in Germany, as ordered by the court. In parallel to the main proceedings at the Leipzig Regional Court, Quad9 with the support of the Society for Civil Rights, has therefore also filed an appeal against the Hamburg Regional Court's decision upholding its preliminary injunction in order to reverse it.
If the obligation to use network blocks is upheld, it will certainly not remain with this individual case. As we were able to find out through freedom of information requests, the rights holders' associations organized in the CUII are already planning to block at least 170 websites.
Similar demands from other countries could follow. The operation of a non-commercial, donation-funded DNS resolver such as Quad9 would no longer be financially viable if the operators had to carry out such a large number of manual, country-specific blockings. The alternative, that any website that is illegal in a single country would become inaccessible worldwide, would be even more catastrophic -
the potential for abuse by autocratic regimes immeasurable. This makes it all the more important to exempt DNS resolvers, as technically neutral Internet services that serve the common good, from any liability for third-party copyright infringement.