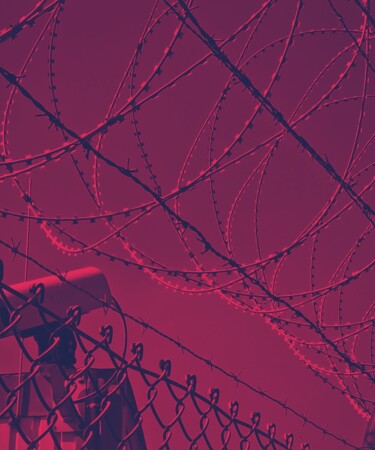 Überwachung

von MichaelGaida, lizensiert unter

Pixabay License
Bavarian Police Duties Act
The Bavarian Police Duties Act grants the police quasi secret service powers. We have lodged a constitutional complaint.
The GFF has lodged a constitutional complaint with the German Constitutional Court against the Bavarian Police Duties Act (BayPAG), joined by the #noPAG alliance, an association of over 80 civil society organizations, and the Campact citizens' movement. The complaint is directed against the Act's amendment of May 15, 2018, which introduced an unconstitutional extension of police powers. The police can now intervene prior to obtaining concrete evidence of a threat to security. The amendment further imposes new competences for online searches and other monitoring operations. The constitutional complaint was filed with the Federal Constitutional Court in Karlsruhe on October 4, 2018.
The BayPAG reform endows the Bavarian police with quasi secret service powers. The conditions for interfering with civil rights are significantly lowered, thus facilitating preventive action by the police.
The law's central term is the so-called "impending danger", meaning that the police may infringe civil rights in various ways when merely assuming that a dangerous situation might develop — which can virtually always be justified. As a result, police measures are no longer tied to any verifiable prerequisites. The term "impending danger" was coined by the Federal Constitutional Court in 2016 in the context of a decision concerning the defence against terrorist threats. In its decision, the court expressly referred to isolated cases that pose a risk to a "legal interest of paramount importance." By contrast, applying the term to all police work places citizens under general suspicion and is clearly unconstitutional.
In addition, the reform contains a number of questionable measures that the police may now employ. These include the use of hand grenades, extended DNA analyses, the facilitated use of body cameras, drones and video cameras, the use of undercover investigators, access to email and data in cloud storage and governmental use of trojan malware to spy on IT systems.
The GFF's focus: Violations of civil rights by the government
The GFF considers the BayPAG amendments to be a clear violation of civil rights by the government. The reform introduced by the Bavarian legislators are structurally totalitarian: The police can ultimately decide to do whatever they think is right. Civil servants are thus encouraged to take arbitrary police measures at the expense of citizens. This is incompatible with a constitutional government where the power of the executive is limited and controlled by the courts.
Since virtually anyone who regularly spends time in Bavaria can be affected by the amendments in BayPAG, we chose plaintiffs from the middle of civil society. Among them are also three attorneys and a doctor, who see themselves limited in pursuing their professions by BayPAG. The GFF has chosen the plaintiffs together with the noPAG alliance.
Further information (in German):