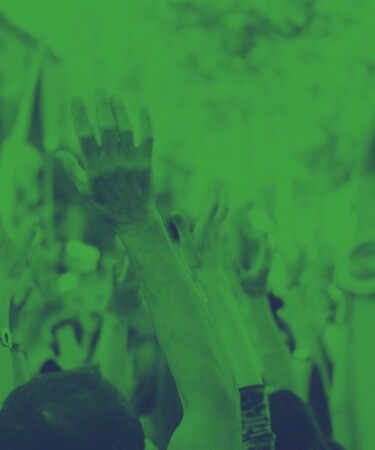 Protest

von Chris Slupski, lizensiert unter

Unsplash License
Coercion to live in an institution
People with disabilities have the right to live outside of institutions. We supported a successful constitutional complaint that clarified this - an important step in the fight for a self-determined life.
On March 14, 2019, the Federal Constitutional Court found that the Rhineland-Palatinate Regional Social Court had violated fundamental rights in summary proceedings concerning the assessment of the benefit entitlements of a person with disabilities. Subsequently, the Regional Social Court corrected its case law on May 10, 2019 and provisionally and temporarily granted the requested funds until September. The complainant Markus Igel has been fighting for years for his right to lead a self-determined life outside an institution as a person with disabilities. With the help of a personal budget, he employs assistants as an employer and thus shapes his own care and life. People with disabilities often have to fight for an appropriate amount of the personal budget in court proceedings that last for years: In Markus Igel's case, not a single first-instance judgment on the merits has been issued in five years. Until the conclusion of the court proceedings, however, authorities often de facto force beneficiaries to live in institutions by paying out a budget that is too low - and thus largely forego an individual lifestyle.
Therefore, for Markus Igel, as for many others, the judicial summary proceedings are the only chance to receive the necessary amount for self-determined assistance. The authority, the Social Court of Mainz and also the Rhineland-Palatinate Regional Social Court simply did not deal with the detailed justification of the requested and initially granted amount. The constitutional complaint was therefore the last chance for him to obtain justice.
THE GFF'S SUPPORT
The GFF advised Markus Igel and his lawyer Dr. Oliver Tolmein on the constitutional complaint. The Federal Constitutional Court agreed with our opinion and found a violation of the right to effective legal protection. This is the second time that the Federal Constitutional Court has backed the complainant. It has now persuaded the Reinland-Pfalz Regional Social Court to provisionally grant the funds applied for.