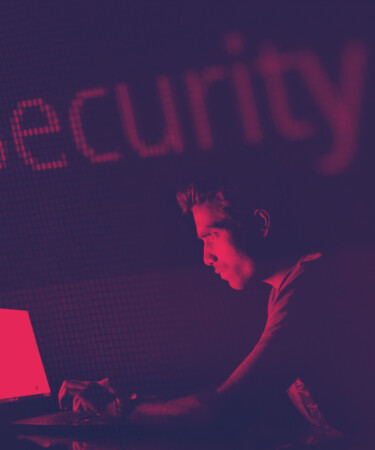 Pixabay
Call for whistleblowing
Hermann Theisen was charged with calling on employees of arms manufacturers to expose illegal practices. We achieved his acquittal.
GFF obtains acquittal of peace activist Hermann Theisen
The GFF successfully appealed against the conviction of a peace activist. Hermann Theisen had called on employees of arms manufacturers to expose any illegal practices of the companies. The companies pressed charges against him and he was convicted in the first instance of "public incitement to commit a crime". With our support, Theisen appealed and was finally proven right: whistleblowing and calling for it are civil courage and not a criminal offence.
Hermann Theisen is committed to fighting illegal arms exports. Among other things, he distributes leaflets denouncing illegal exports by arms companies - mainly in front of the companies' premises. In the leaflets, he calls on the workers of the arms companies Rheinmetall and Krauss-Maffei Wegmann to publish information about illegal behaviour of their employers.
In 2018, Hermann Theisen was sentenced to fines by the local courts of Munich, Celle and Cloppenburg. The courts assessed his calls for whistleblowing as public invitations to commit criminal offences, namely the betrayal of trade and business secrets of the companies concerned. Hermann Theisen had thereby made himself liable to prosecution.
District courts failed to take into account Hermann Theisen's freedom of expression
This assessment is not legally tenable, which was confirmed following our appeal by Theisen's acquittals by the Munich and Lüneburg district courts and the Oldenburg Higher Regional Court in 2019. In interpreting the leaflets, the district courts failed to properly take into account Hermann Theisen's freedom of expression, which is secured in Article 5 (1) sentence 1 of the Basic Law. The leaflets are an expression of Hermann Theisen's political convictions. Freedom of expression also includes poignant and provocative formulations. The leaflets were intended to provoke thought and discussion and were not distributed publicly but specifically to the employees of the corporations concerned.
Even if one considers the leaflets as a specific public appeal, Hermann Theisen was in no way calling for a criminal offence. Exposing illegal business practices is in the public interest and not a criminal offence. Workers who disclose illegal behaviour by their employers are themselves contributing to the detection of crimes.
Acquittals send positive signal to whistleblowers
The fact that Hermann Theisen's commitment to whistleblowing is not a punishable offence also strengthens whistleblowers themselves. If a call for whistleblowing is punishable by fines, this is an even greater disincentive for potential whistleblowers to go public with their knowledge. Our success in Theisen's case is an important step towards recognising the important function of whistleblowing for the freedom of the press and the formation of public opinion and no longer criminalising their courageous actions.
We are planning further strategic lawsuits to strengthen the protection of whistleblowers and are also employing other legal means to ensure that they no longer have to fear repression. You can find more information about the Project Civil Courage here.