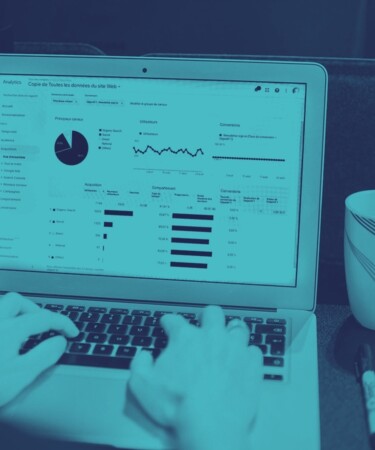 ©Laptop von

Myriam Jessier

, lizensiert unter

Unsplash
Monitoring of online examinations
We go to court against the use of proctoring software: students must not be monitored excessively.
More and more universities are using online exams to enable students to graduate remotely and without the risk of infection. In some places, however, the fear of cheating in digital exams is so great that the fundamental rights of exam candidates are being undermined. Online proctoring, i.e. the digital "supervision" of students with special software, is supposed to automatically detect cheating attempts, for example by means of gaze analysis. The intensive remote monitoring can discriminate as well as endanger IT security and privacy.
Jointly with a student, we have already filed a complaint against the use of surveillance software at the Open University of Hagen and are planning further proceedings.

Disproportionate video recording at the distance-learning university of Hagen
Just like many other public and private universities, the distance-learning university Hagen provides in a special Corona regulation that certain examinations are video-monitored. Students are not only supposed to activate the camera and microphone and share their screen, but the recordings are also recorded and saved. However, in order to prevent attempts at cheating, it would be sufficient to observe the students during the examination - just like in examinations in the lecture hall. In addition, there are alternative examination concepts such as open-book examinations. Recording and storing the data is therefore unnecessary and disproportionate. The regulation also does not provide for a clear deadline for the deletion of the data. The recording therefore violates the General Data Protection Regulation and the right to informational self-determination.
Therefore, together with a student from the distance-learning university, we filed an emergency application with the Higher Administrative Court of North Rhine-Westphalia. The aim was to ensure that the examination scheduled for 8 March 2021 would not be recorded, but at most observed by means of video transmission. Lawyer Wilhelm Achelpöhler from Münster represented the applicant.
Stored recordings may be practical from the perspective of the examining authority to prove attempts at cheating. However, this does not justify serious encroachments on fundamental rights such as video recording - even more so in a domestic setting.

The Higher Administrative Court of North Rhine-Westphalia dismissed the emergency application on 4 March 2021. The decision is not based on a detailed examination of the legal situation, but merely on a weighing of consequences. The court's press release explicitly states that the "legality of the recording and storage cannot be clarified in the summary proceedings". In particular, the court did not decide whether the recording was proportionate. It also expressed doubts as to whether the regulations on deleting the recordings were specific enough.
Remote surveillance by means of facial recognition, computer access, room control

In some cases, remote monitoring of students goes even further than at the Fernuni Hagen. Particularly problematic is software that uses artificial intelligence, especially face or gaze recognition, to try to detect attempts at deception. It processes very sensitive data. Numerous studies also show that facial recognition does not work for black people and people of colour or has a higher error rate. Accordingly, this software often has a discriminatory effect.
In addition, students sometimes have to install software that collects various data and blocks other applications. They are thus forced to give up some control over their own computers, on which a lot of highly personal data is also stored.
The so-called room scan, in which students have to show their private room with a 360-degree camera pan, also disproportionately encroaches on students' privacy.
We also want to take these violations of fundamental rights in online exams to court.
We are looking for more plaintiffs!
Students who are affected by surveillance measures and want to file a complaint against them can contact us at info@freiheitsrechte.org.
We want to win fundamental decisions against excessive surveillance through online proctoring - and the best way to do that is with several cases that illustrate the problem.